Being a new business owner means adjusting to learning how to handle new monthly business expenses, including rental fees, equipment fees, business loan interest, insurance and more. To become more efficient and profitable, making a budget is essential. This way, you avoid unnecessary expenses and employee spending that drains your business.
You'll also want to ensure you have an accurate budgeting plan because you'll soon understand what operating costs to expect and how to track employee performance. Business owners should follow these three budgeting tips: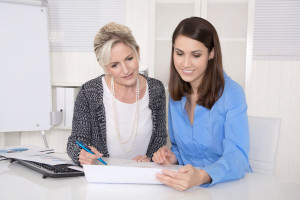 1. Focus on cash flow planning
Planning your cash flow monthly is crucial for running a business because you want to ensure you have enough cash flow running in and out to handle business expenses.
Surprisingly, 61% of small businesses around the world struggle with cash flow, according to a study from Intuit. Nearly one-third of those surveyed cannot pay vendors, loans or their employees. To combat this problem, focus on projecting cash flow to avoid spending money you don't have. If you do find yourself in a cash flow deficit, try adjusting your inventory for items that aren't selling well and liquidating assets if necessary.
2. Understand reporting and analytics
Every business owner must find the best reporting software for them and their accounting team. Instead of calculating expense reports by hand, try automated software that does all of the work for you.
If you don't quite have the budget for software right now, try using a budget app for free or at a low monthly cost. A budget app makes it clear where you overspent by separating your expenses into necessary categories.
3. Find the best loan option for you
To get your business ideas up and running, you'll need some quick cash. That's why it's essential to find the best loan option for you. There are plenty of loan options to help you get the funding you need for profitable growth. All you'll need is a vision for your business, a decent credit score and a funding partner you trust.
Our team at Commercial Funding Partners has decades of experience and funds capital projects up to $50 million. We help you get the business funding with our stellar customer services and quick turnaround time that won't leave you waiting to execute your business goals. Visit our website or call (801) 545-4000 to learn more.
We look forward to working with you and learning more about your business!