The world of business is very competitive, especially for small businesses. Investing in both your company and external assets will help your company keep pace with the competition. Choosing what to invest in can be tricky though. You want to ensure it is tailored to your company's needs and will have a ROI. Here are some tips on what you may want to consider: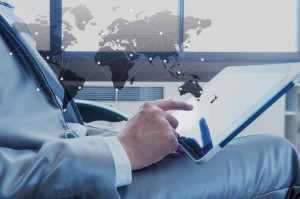 Technology
Business technology advances every year and will help a business run smoothly. Whether it's tools like customer relationship management (CRM) software, accounting software, project management tools, or communication platforms, these can help you streamline your processes, automate tasks, and boost productivity. Cybersecurity is another crucial technology a business should consider. It's important to protect people's personal information.
Marketing
According to Redburn and PwC, the global marketing industry is worth $1.7 trillion. Pretty much every company needs some form of marketing, but each company's marketing strategy will likely depend on the consumer base they are trying to reach. For example, A company that wants to target households will have a different strategy than one targeting other businesses. Either way, companies are going to want to take advantage of things like social media advertising, search engine optimization (SEO), content marketing, and email marketing to help increase brand visibility, drive traffic to a website, and generate leads
High-Yield Savings
Companies should seriously consider parking their extra cash in a high-yield savings account, especially when the Federal Reserve is raising interest rates. These accounts provide a risk-free opportunity to gain more interest on idle cash than traditional savings accounts. Another bonus of these accounts, compared to a CD, is the money is readily available to withdraw at any time.
If your company has extra cash they are prepared to put into a long-term investment, you should consider index ETFs or real estate. On a short-term basis, these investments are riskier than the guaranteed return of a high-yield savings account, but over a long period, they're likely to see much greater returns.
Investing may mean putting it back into your business or investing in external assets. Having some idle cash is nice for unexpected income, but too much may indicate a company isn't leveraging its money to work for them. It's important to remember that not every company has the same investment solutions and should carefully consider what is best for them. Contact our team at Commercial Funding Partners if you're looking for more information on how to fund your company's significant investments.