Starting a new company is both an exciting and uneasy time for entrepreneurs nationwide. Although you strongly believe in your product and what you offer the world, you may be nervous about managing revenue, executing the right investment strategy, and following up on a secure growth plan.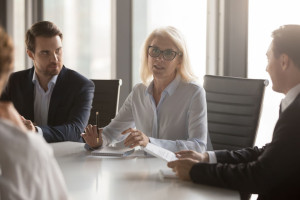 Your future may be unknown, but trust many friends, family, and financial professionals to help you. You may even surprise yourself and learn about new financial investments that'll take your business to the growth stage. Follow these three tips to help manage your company's investments.
1. Find the right financial expert
Finding the right fit for a financial expert and lending partner is the most important thing you'll do for your business. You'll want to find someone with a strong portfolio who can explain the ins and outs of investment management with no hesitation. After reviewing your portfolio, they should be able to offer a personalized investment plan with strong future insights and a variety of options in case of an emergency.
Don't settle for less when it comes to your startup business. Get in touch with our financial team because we can help you get the funding you need for profitable growth. We've funded over $500 million in capital projects and have decades of experience.
2. Pick an investment strategy
Your investment strategy may not always be straightforward because the market and your product or service constantly change, but you should still have some structure. A top-down strategy allows you to select investments across a border spectrum that may benefit your business. In contrast, a fundamental strategy means you must analyze all factors that impact your investment performance.
Always document your investment plan and choose the strategy you believe produces the most ROI. You never know when an uncontrollable economic circumstance could hit your business hard and you want to be prepared just in case.
3. Explore other investments
Many business owners focus on outside investments like real estate, NFTs, and private equity funds. However, investing in these areas is tricky, especially if you're new to the investing world. We'd only recommend exploring these options if you have a larger net worth and a strong investment portfolio to which you can always refer back. Don't be afraid to experiment with a combination of investments to find what works best for you.
If you need assistance in securing the funding your company needs immediately, apply now by visiting our website and you'll hear back from our expert team within 24 hours!