Funding your first capital project is a massive step for SMBs that causes excitement and uncertainty about the unknown. If you're new to funding options, be sure to find a trusted team of business advisors to help you through the funding process and give honest feedback about what's likely to work out for your business and what isn't.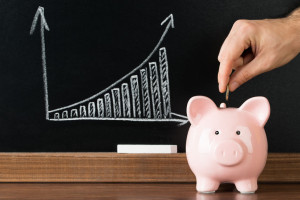 One thing to know about a capital project is that it's more likely to require long-term financing based on projected revenue rather than balance sheets, according to a money and debt column from Chron. With long-term financing in place, it's more feasible to pay for the cost of the project over time and understand the useful life of the service being offered. Here are three effective ways to fund your capital project.
Traditional Loans
A traditional business loan is one of the most common ways to fund a capital project, but finding the right bank to fund your business is the challenging part. You'll need to approach a variety of traditional banks and show the project's assets to help secure the loans with a realistic interest rate.
The bank will secure a lien on the assets in case of default and the loan is expected to be paid entirely from the project's cash flow instead of general assets. This is a good option for business owners who are confident in their projects generating long-term revenue.
Venture Capital
Finding the right venture capitalists is more likely for a capital project because these investors are looking for long-term ideas with huge revenue potential. You want to show these types of investors that you have passed the start-up phase and can turn a quick profit.
Keep in mind that this is a more risky form of investment because venture capitalists are looking for above-average returns and generally have a bigger say in timelines, budgets and more. Be sure to consult with your funding partner before exploring if this funding option is for you.
Bootstrapping
Bootstrapping, or self-funding, is a common way for startups to get up and running with over 70% of startups relying on found capital in some type of way. When you are able to invest your own savings or get funding from friends and family, you don't have to deal with interest rates and other formalities.
Commercial Funding Partners help you source the funding your need for business growth with over $500 million in projects funded. Click here to get funded or call (801) 545-4000.