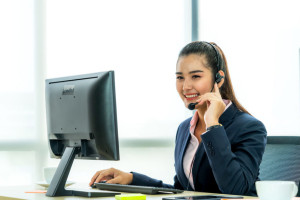 If you have a great business idea, you may be anxious to tell the world about it and watch it grow immediately. Many modern-day entrepreneurs create business ideas to solve customer pain points and make the world more innovative. The best business ideas are easy to understand and seamlessly integrate into society to make people's lives better
Although you may be excited to build your business immediately, there are a few details you need to take care of first to make your dream a reality. Follow these tips to grow your latest business idea:
1. Build a sales funnel
When you connect with new people on your business journey, you'll want to do so in a strategic way that makes customers feel taken care of from prospect to purchase.
This concept is called a sales funnel because when a prospect enters your business or visits your website, they're at the top of the sales funnel. When they complete a purchase they've completed the sales funnel, although there are many steps in between.
A typical sales funnel is the 5-step funnel that includes awareness, discovery, evaluation, intent, purchases and loyalty. It's important to create specific strategies to engage customers at every stage of the funnel to avoid them dropping off before a purchase can be made.
2. Form strategic partnerships
Chances are that if you want your business idea funded then you're going to have to build strategic partnerships. Some of the largest and most successful global brands constantly form new partnerships that improve their business. For example, Starbucks, the global coffee chain has formed strategic partnerships with companies like Barnes and Noble, Target, Teavana and more to grow their brand.
3. Find the right funding partner
The right funding partner is committed to your business growth and is fueled by your success. You'll want to pick a partner who is an expert in business transactions, ensuring you always have the cash flow to keep your business going.
Our team is ready to help you secure the funding for profitable growth. We have combined decades of experience and fund up to $50 million in capital projects. Visit our website to complete a funding application now and hear back within 24 hours! From there, you'll work directly with one of our professionals who will guide you through business calls, paperwork and more.