It is important to cultivate trust with your spouse if you are married. If you have ever held a leadership position at work, you know how crucial it is to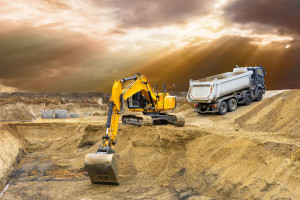 cultivate trust with your team. The same principle applies to the relationship required to secure large purchases of equipment.
These kinds of purchases require trust for a number of reasons. Let's talk about them:
Trust is a cornerstone of any kind of financing relationship, especially when high-value equipment is involved. In the construction, agriculture, mining, and forestry industries, large machinery plays a crucial role in successful operations. To ensure it functions optimally and minimize costly downtime, you need to pick reliable equipment. After all, no one wants to make an investment in a lemon that won't meet their needs or provide the desired output. Furthermore, the kind of gear brought to the job site can affect your capacity to meet clients' deadlines and keep workers safe.
Buying large equipment often necessitates trust, as one must comprehend the purchase terms thoroughly. Unexpectedly high bills, accompanied by restrictive conditions, can be disheartening. It is thus necessary to go into an agreement with sufficient knowledge of key factors such as overall cost, interest rates and payment timeline. In addition to this, one should consider the tax implications that come along with the process. To ensure that you are making the best decision for your business, try to find someone who can offer their support and provide useful advice on how to finance appropriately. When done correctly, financing can endow your company with great benefits.
It's essential to form trust quickly in a financing relationship as it is going to be an integral part of your business. Due to the fact that many organizations frequently seek out financing, it's not advisable to have a partner that wouldn't engage in the entire process. It is recommended to find somebody with whom you get along and who can provide assistance – somebody who inquires about your business, has your best interests in mind, and suggests solutions when needed. With the correct approach, financing relationships can make your life much easier.
We can provide the solid foundation for the next phase of growth in your business. For more information, call 801-545-4000 or visit our website.