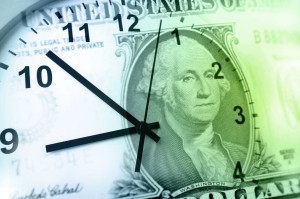 As the decision-maker for your growing business, your day is filled with responsibility and seemingly endless questions. Have we paid our vendors? How will we meet the needs of our new clients and customers? What can we do to grow our business safely and quickly? And, most importantly, where can we go to get the money we need, with a payback schedule and interest rate that is both fair and competitive?
That last question is perhaps the easiest to answer.
Now is the time to initiate a relationship with a loan broker who will take the time needed to learn about your business, your goals and your financial needs.
We happen to be that broker.
We have spent the last almost 35 years building relationships with lending houses and securing funding for our clients across a wide array of industries, including aircraft, car dealerships, construction, energy, finance, healthcare, hospitality, manufacturing, rentals, restaurants, technology and transportation.
We have helped our clients secure millions of dollars in funding to purchase or rent specialized manufacturing and farming equipment, air planes, heavy machinery, software and more.
We've helped companies double their manufacturing capacity and have cash flow from day one.
Isn't it time you let us do the same for you?
No doubt you've heard the adage "time is money." Your time is money. Your time wasted is money lost. Isn't it time you stopped wasting time running down leads for the best business loans out there? Isn't it time you streamlined your efforts and built a relationship with someone who will take the time needed to learn about and understand your business and your goals, draw on their vast experience helping clients like yourself, and be able to provide guidance and access to cash?
We both know the answer, and here's a promise: When you work with Commercial Funding Partners, you develop a relationship with a company that understands your needs and, more importantly, understands the current loan environment. You work with a company that works hard to help you attain your goals and keep your business plan on track.
After nearly 35 years in the business, we have relationships with lenders that are worth their weight in gold, and because of these relationships, we are able to secure loans that are competitive and beneficial to you. And we do it all so that you can focus your energy on what you do best: running and growing a business.
Call us today at 801-545-4000 to learn more about how we can help you succeed.