Have you ever wondered if your talents and abilities are fixed, so you can't become amazing at something unless you're skillful in it now? These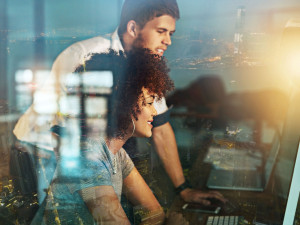 inquiries are imperative for all entrepreneurs, as your attitude towards the hurdles in business will affect the outcomes. Ultimately, your mindset and outlook can either propel you to reach business objectives or hold you back from reaching your ultimate potential.
Carol Dweck, an American psychologist, is known for distinguishing two different mindsets. One is growth (often referred to as learning) mindset which indicates that with hard work, determination and commitment, most people can sharpen and advance their capabilities, gifts and intelligence. Conversely, those with fixed mindsets think that talent and intelligence are mostly innate – individuals have specific qualities or don't. Thereby, it could be said that there are 'gifted' people and the rest. As per this perspective, those with fixed outlooks do not think they (or others) can dramatically enhance their innate talents.
There is ample evidence of the wonderful accomplishments that can be achieved with a growth mindset. Satya Nadella proved this when he put his plan for leadership and cultural revival at Microsoft into action in 2014. His book, Hit Refresh, outlines how promoting the development of growth mindsets among employees was the means to pushing Microsoft forward. After stagnating market capitalization and share price for over ten years, Nadella's efforts resulted in a remarkable increase of more than threefold. Similarly at Pfizer, they ascribe their success and flourishing to having a growth mindset.
Developing a growth mindset is enabled by viewing failures as a chance to analyze, learn and enhance skills. Many organizations have an unaccepting attitude towards failure, which makes employees apprehensive of errors and thus less eager to take risks and think creatively. To adopt the mentality of growth, leaders and members must accept imperfection and challenge themselves out of their customary safety zones.
Visit our website to learn how Commercial Funding Partners can help your company grow through financing for big projects and purchases: https://com-funding.com/