Modern-day inflation impacts business owners nationwide as they try to adapt to remain profitable. Quickbooks data shows inflation was one of the biggest threats to small business owners in 2022. 99% of respondents reported concern about the rising costs of goods and labor.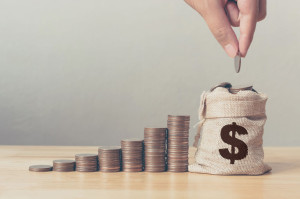 A healthy cash flow is essential to any business and 23% of respondents said this is a significant problem for their business. Rising costs are the biggest culprit for this problem, but there are other economic factors. If you're a small business owner feeling the impacts of inflation, follow these tips to get back on top.
Understand strategic vs. non-strategic spending
When cost cutting, you'll need to make a specific plan of what constitutes strategic vs non-strategic spending. If you make a large budget cut, be sure it aligns with the company's long-term strategy, or else it won't create preferable results.
It's up to company leaders to identify where spending should be pulled back based on data over emotions. Each decision must have a competitive advantage to stay strong in the market. If you create a plan where additional funding is needed for a long-term investment, contact a funding partner.
Focus on employee retention
Many business owners struggle to keep qualified candidates in the right positions, especially with the current economic state and recent labor shortage. Focus on employee retention by offering reasonable raises, more time off, and other perks like flexible work schedules and mentorship opportunities. Although it may sound expensive up front, keeping an employee at the company is more affordable than hiring a new employee.
Keep in mind that everything's a balance, so while your employees are battling factors like the cost of living, you're working on cutting business costs.
Reduce consumption
During hard months, you'll need to reduce consumption in any way that you can actively. For example, can you spend less on office supplies and technology? Cut back on employee lunches? Hold for a few months on that business trip? If you can reduce cross-functional collaboration by driving up labor and goods costs, do that too.
If you're looking for help with financing your business through every stage, consider the team at Commercial Funding Partners. With over $500 million funded for clients in agriculture, construction, healthcare and more, CFP is trusted by hundreds of high-profile clients. Click here or call (801) 545-4000 to learn how to get approved for funding in as little as one day.