Making the decision about whether or not to go with a large financial purchase is stressful for any business owner. During the days leading up to the purchase, you'll be heavily weighing a pros and cons list and calling friends, family, and mentors. Whether you work in construction, manufacturing, trucking, or healthcare, you'll want to take this situation seriously and educate yourself about all the options available. Here's what to know before officially pulling the trigger: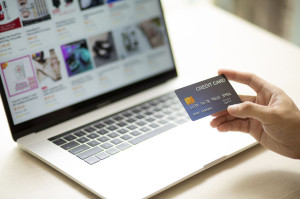 1. Seek advice from trusted advisors
If you want to know if a large business purchase is worth it, you'll want to talk to someone who's been in your shoes and came up positive. Interview a mentor or industry leader to gain insight into their purchase, whether they're happy with it, and what is and isn't worth it for their business.
You should also attend the latest networking events in your industry to learn more about the newest technology and trends that CEOs are investing in to aid in long-term business growth. This makes your decisions more educated and formed through professional guidance.
2. Understand the numbers
Before going through with a big business purchase, you'll need to understand your purchase's projected return on investment. To calculate projected ROI, subtract the initial cost of the investment from its final value. From there, divided this new number by the cost of the investment and multiply by 100.
If you're too busy to continue to crunch numbers as your situation evolves, try hiring a financial advisor for your business as needed. He or she can help you outline a timeline on when how to increase profitability for your business with a concrete strategy. Between the right financial advisor and funding partner, your business is unstoppable.
3. Use artificial intelligence models
Although artificial intelligence, or AI, is a new technology, many business owners use it to their advantage. Since AI utilizes machine learning to predict possible outcomes, there's more ease in long-term decision-making. When business owners make data-driven decisions, they speed up business processes, lower costs, and increase employee efficiency.
If you're still looking for funding options for your next big business purchase, consider a partnership with Commercial Funding Partners. You'll quickly and smoothly receive the funding you need for profitable growth and work with consultants who have decades of experience and strong customer service skills. Call 801-545-4000 to book a free consultation session or learn more about the mechanics of business financing.