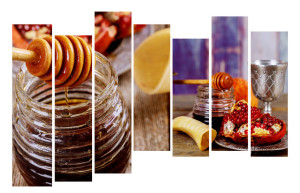 Before we begin, let us say that while this message opens with good wishes for our Jewish friends as they begin the High Holidays of Rosh Hashana and Yom Kippur, it is really speaking to all of us. Bear with us and you'll see what we mean.
Our wish to all who practice is a Happy Rosh Hashana and a blessed and meaningful Yom Kippur. May your New Year be filled with sweetness, health and happiness, and may your day of atonement be filled with forgiveness from God and those around you.
Like we said earlier, this message is for all of us, regardless of the creed we follow.
Yom Kippur is a meaningful holiday. It is the day on which believers seek forgiveness for transgressions made during the past year.
Imagine for a moment a world in which everyone practiced Yom Kippur not just one day of the year, but every day of the year.
Think about that for a moment – really think about it.
What would this world be like if each of us took the time to say "I'm sorry" – not just on one day of the year, but each and every time we did or said something that hurt someone else? Each time a partner seemed taken aback by a comment spoken without thinking. Each time we saw the tears in a child's eyes for harsh words spoken in frustration or anger. Each time a colleague's shoulders slumped in response to criticism at work, or a stranger reacted to an inconsiderate action.
And now imagine this same practice applied on a global scale. What would it be like if people found a way to respect each other's differences without harsh words, without fighting, without trying to one-up each other in an endless battle of righteous indignation?
Most of us are already considerate people but imagine the feelings of goodwill and positivity that would emerge if we all took the time to be even more considerate toward others, even with the littlest things, like saying "I'm sorry" when bumping into someone in the grocery line, or forgetting a birthday. It's waving a friendly hand out the window after accidentally cutting someone off, or allowing someone to merge onto the road ahead of you. It's giving up your seat on public transportation for someone who just looks tired. Will it always matter? Maybe, maybe not, but it will always feel good.
So on this Yom Kippur, may your day of atonement be filled with the light and love of God, and of all those around you. And may the peace that results fill all the days of our lives.