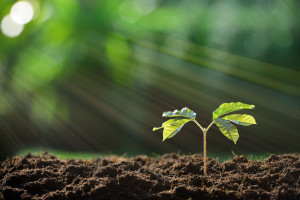 After 30-some years in the business world, there are things we want to share – so many things about cultivating business lessons, and growing businesses, and understanding when to make the right move, and when to hold back.
But today, with all of the stories about people dying in one disaster or another, man made or natural, we want to share some tips about how to simply embrace the sheer joy of living. We hope you'll join us.
Make time for life. This one is really important, which is why it is at the top of the list! We all know someone so busy with work that he or she missed out on the things they could never get back: kids' games, dance recitals, a special date with that special someone, a road trip to see a favorite band. Don't be that someone.
Plant a garden. Have you ever marveled at how one tiny seed can result in an explosion of zucchini? Or how a patch of flowers can leave a swarm of bees drunk on nectar? Plant a small garden, and thank us later.
Always – ALWAYS – be honest. We really shouldn't have to explain this one, but just in case. Have you ever driven back through the drive-thru at your local bank because you realized the teller had given you too much money? Or have you pointed out when you've been undercharged? It should be the norm. Instead, people are surprised by such honesty. You'll find that the sense of well being you feel is well worth it.
Be fair. It's easy to lash out when you're tired, angry or frustrated. Remember to take a breath once in a while. And remember that tip that parenting magazines always give: if you're angry, before you say ANYTHING, count to 10, slowly. It's OK to leave some things unsaid.
Be vocal. The flip side of the 'be fair' coin is to speak out in defense of yourself. Silence is acquiescence, so if someone is painting you unfairly, find a way to speak up courteously.
Be kind. There's no way to count the number of times that a kind word or a smile have been enough to brighten someone's day. Be kind, be kind, be kind.
Be generous, with your time, your money and your love. Volunteer when you can. Donate when you can. And never ever skimp on loving the people in your life. They are there for a reason; make sure they know it.
Get moving. It's easy to forget how good exercise feels when you're feeling the pressure of deadlines and feel like you can't possibly get away from the office. That's a mistake. A huge mistake. Make time to move.
Talk to a friend at least once a week. Once a week might not seem like a lot, but it makes a difference. Especially when you talk to that person simply for the sheer joy of conversing, with no agenda at hand. Old friends, new friends, haven't-heard-from-you-in-a-while friends. Pick one, and pick up the phone.
Thanks for bearing with us. Now get out there and live!