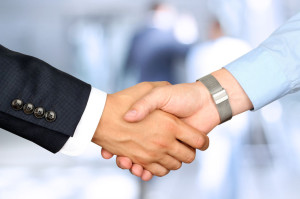 If there is one thing we pride ourselves on, aside from knowing the lending industry inside and out, it's that we take the time to get to know our clients.
How else could we offer each of you the best guidance possible for your unique situations?
And, since we've taken the time to know you, we feel that there is much to be said for you getting to know us, so here goes.
Our founder, Buddy Zarbock, founded Commercial Funding Partners (CFP) in 2012 with a very precise goal in mind: funding businesses into profitable growth. And he's built his business – and yours – to where they are today by drawing on the many lessons he learned along the way.
Buddy started at IBM, acquired a whole lot of training and skills there, and then went to Plumbers Supply Company, which he helped grow into one of the largest wholesale distribution houses in the western U.S. When the Wolesley Company, the world's largest wholesale company, bought Plumbers, Buddy stayed on to help Wolesley become even bigger.
His dedication to the industry as a whole, as chair of industry conferences and the AACFB Education Committee, and his dedication to his clients, have helped him create a loyal following of customers, brokers and vendors.
When he's not working, you might see Buddy and his family, who live in Utah, skiing, open-water swimming, or mountain biking.
Buddy doesn't go it alone, as he understands that the best things happen when you surround yourself with people who are at the top of their game. Two of these people are Lon Secrist and Derek Turley; the former is the founder of Tetra Corporate Services, the latter its CEO, and both are members of CFP's board of directors.
Together, the three have a critical goal in mind: to continue growing CFP by providing its client base with the best financing advice, tailored to each unique situation.
Do you need a loan to buy or lease equipment? Or to hire additional employees to meet increased demand? Want to expand your current space, or make the switch from wholesale only to a mix of wholesale and retail? We can help with these scenarios and so many more.
If you're reading this message, chances are that you already do business with CFP. Please consider telling colleagues of the work we've done for you so that they too might discover the CFP difference. Thank you!