Reports about the economy and business trends can sometimes be enough to keep you up at night stressed about the future. We understand.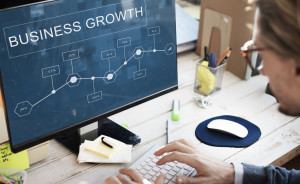 As we look for ways to grow our businesses, there are some basic insights we can keep in mind.
It is important to remember that small- and medium-sized businesses are the backbone of the American economy. If you are the owner of one, feel proud. As you consider how, when, and if to grow your firm, keep these thoughts in mind.
1.) Do not settle for the status quo with your customers. Maybe it's time to concentrate on selling more of your product and service offerings to existing customers who are currently buying just one or two of them. Your sales and marketing efforts should be targeted toward the customers who are most likely to buy more.
2.) Don't be a one-trick wonder. Perhaps you have focused your time, up until now, on one product or service, and it has done you some good. Maybe it has done you a lot of good. But does that one product or service last for a long time? You might need to consider adding to it if it hasn't worked out.
While it may seem simple enough, it isn't always. You may feel like you need to do a lot of guesswork to figure out which product or service your customers want next, but maybe the answer is as simple as bouncing your ideas off of them. Besides getting feedback on price points, don't forget to get customers' attention. After all, it makes no sense to get them excited about something they can't afford.)
3.) Try new things. Even though the internet has been around for quite some time, it still offers businesses exciting new opportunities to reach new audiences across the country and around the world.
4.) Extend your business into new markets and target new customer markets if it makes sense for your business.
5.) Consider merging with or acquiring a business whose offerings complement or expand your own.
You should be able to get your thinking and discovery process started with these tips. But before you make any final decisions, you should speak with someone who understands your business and commercial loans.
This is who we are. Over the past 36 years, Commercial Funding Partners has built relationships with lending houses and secured funding for clients in a variety of industries, including aircraft, automobile dealerships, construction, energy, finance, healthcare, hospitality, manufacturing, rentals, restaurants, technology and transportation.
Our company has raised millions of dollars in funding – sometimes from our own coffers – to help businesses like yours buy or rent manufacturing and farming equipment, airplanes, heavy machinery, and software.
Whether you need us today, tomorrow, or 20 years from now, we are the experts you can trust.