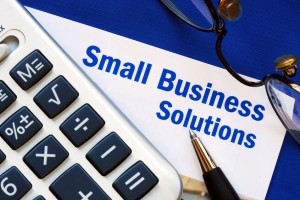 Small and medium businesses, sometimes called mom-and-pop shops, are the bedrock of our nation. This is something we've heard time and again, from politicians, media outlets and the owners of said small and medium businesses.
We know this, and we've built and staked our reputation on helping small and medium businesses get the funding they need to continue growing.
So why does it matter if a business like yours works with a business like ours? Well, we're glad you asked!
Reason No. 1: A small business like ours is nimble, and with proper planning will survive upheavals in the economy. Since its founding in 1987, Commercial Funding Partners has survived not one, but two, recessions.
Reason No. 2: Small businesses like ours usually have a niche. Ours is finding competitive loans to help your business grow. Believe it when we say that 35 years is a long time to learn all there is to know about lenders and lending practices.
Reason No. 3: Small businesses usually have low overhead. So what, you might ask? That gives us the freedom to pass our savings on to you.
Reason No. 4: Your chance of talking to people at the top is exponentially greater, just by the very nature of how a small business like ours operates. Small businesses like ours have fewer people working for them. That means that each person here is a vital ingredient to the company's success, and each one of us needs to know this business — and your business — inside and out. When you work with Commercial Funding Partners, more often than not you will work directly with our president.
Reason No. 5: We've already talked about low overhead and knowing the industry like we know the backs of our hands. How does the combination of those two factors help you? Well, it means, quite simply, that we can be very flexible with terms and other aspects of the financing.
The next time you need a loan, don't look just to the big guys, where you might be nothing more than a number, and where the person(s) granting the loan might not take the time to understand (or, frankly, care) about your company's dreams, your company's backstory, and your company's plans for the future.
A company like ours will take that time, and isn't that really what it's all about, helping each other to succeed? We think so.