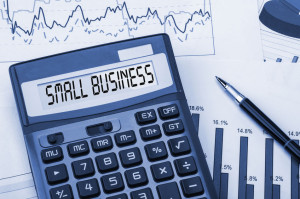 Every once in a while, one of us here at Commercial Funding Partners will have a conversation with a colleague or a golf buddy about why working with a small company like ours is the way to go.
Have you ever Googled it – "why it helps to work with a small company"? You'll get links to all kinds of great articles on why it helps to work for a small company.
It seems to follow that the reasoning for working with a small company couldn't be all that different.
One of the articles, posted on a job seekers website, said this: "Small companies tend to have business plans progressive enough that they can succeed regardless of how the economy is doing. They tend to be nimble and excel at finding their niche, regardless of the field. Also, small firms usually don't have large overhead that is burdened by big companies with fancy addresses and designer lobbies."
We agree, 1,000 percent!
Our company is small and, since its founding in 1987, has survived not one, but two, recessions.
Our company's niche is finding competitive loans to help your business grow, and we know just about all there is to know about lenders and lending practices.
And finally, our overhead is low, which means that we can pass the savings on to each and every one of you.
Another article, this one on a business site, states "You have access to the boss. At a large company, your exposure to the CEO may be limited to town hall meetings and mass emails. If you work some place smaller, you may not only meet the boss, you might get a chance to work with them. At the very least you'll be closer to the top decision maker, and that should give you insight as to why things happen in a way you'll never get at a larger company."
This too is true. When you work with Commercial Funding Partners, you will be working directly with key team members.
The same article states: "You want flexibility. A huge company often has a hard time treating people like individuals… If you're a well-qualified candidate, a small business owner or manager may be willing to negotiate."
Again, true!
Because our overhead is low, and because we know the lending industry inside and out, we can be very flexible with terms and other aspects of the financing.
So, the next time you need to take out a loan to grow your business, before you sign with the big lenders, give us the chance to show why you might want to work with a smaller lender instead.